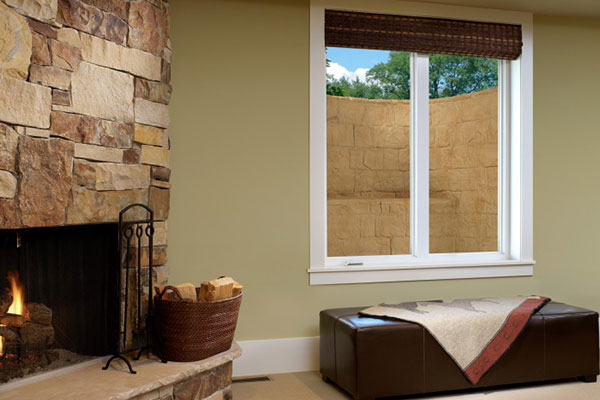 An egress window is defined as a point of entry or exit to and from your basement. A properly installed egress window acts as a safe escape route in case your home has a fire and the other exits are blocked. An egress window must be big enough for a full-grown man to be able to pass through. Many basements only have one egress point, the stairs to the first floor. These single egress point basements create a significant safety risk for anyone in the basement in the event of a home fire. A properly installed egress window provides another escape route for the occupants of the basement.
In addition to enhancing the safety of your family, adding an egress window to your basement offers many other benefits including increasing the value of your home. A basement room without an egress window cannot be classified as a bedroom when selling your home. Adding an egress window to a basement bedroom will allow the bedroom to be legally classified as a finished bedroom. One more bedroom when selling your home will create a nice increase in home value.
Due to the larger size of an egress window, a minimum of 5.7 square feet, significantly more natural light will flood into your basement making it a more welcoming living space. The larger window will also allow greater ventilation with outside air to freshen up your basement.
Your B-Dry® Systems of Louisville consultant can help you plan the perfect egress window installation to enhance the safety, beauty, and value of your home. Call today to schedule your no cost, no pressure quote 502-968-4444.
The cost to install an egress window varies depending on several factors. These factors include the type and size of the window, the type and size of the egress well, the obstacles that must be overcome to properly install the window, and the amount of finishing work that is desired after installation. Our typical budget basement egress window installation is typically around $5000. Our premium egress window installation and custom window installations are higher. We do offer a no cost, no pressure quote so feel free to contact us and we will provide you a firm quote based on your particular situation.
Schedule a consultant
Call us today for a no cost, no pressure quote (502) 968-4444.