Basement Inspections for Real Estate Transactions
Don't let your dream home turn in to a nightmare.
B-Dry® Systems of Louisville offers low cost water intrusion inspections for real estate transactions.
Call us anytime (502) 968-4444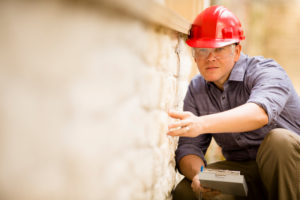 Buying a home is often one of the biggest financial decisions most people make. It can be a complicated process involving many issues and considerations beyond the knowledge of the average consumer. To prevent making a poor decision, it pays to hire experts to help you through the home-buying process.
One of the most important steps when purchasing a home is completing a thorough inspection to learn about the home's condition. A competent home inspector should always be engaged to assist you in this home inspection process. It is critical that you know what you are buying before you finalize the purchase.
A key area that every home inspector will evaluate is the foundation and basement of the home. Most home inspectors will accurately diagnose any problems with a home's foundation and possibly bring in a structural engineer if serious conditions exist. They will also accurately assess the home for basement leakage, one of the most common problems found in houses. If there are signs of water intrusion in the basement, local home inspectors will often engage B-Dry® Systems of Louisville to both diagnose the source of the water and also provide an estimate for repair.
B-Dry Systems of Louisville's  expertise in basement waterproofing can supplement a home inspection when there are concerns about possible water intrusion in the basement. Our approach to real estate inspections is simple. We are going to provide our professional opinion based on the evidence and conditions we see at the time of the inspection. If there are no signs of leakage in the basement, we will report just that. If there are signs of current or previous water intrusion, we will offer our opinion on the source and a recommendation to eliminate the problem.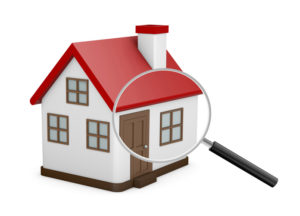 There are many signs of water intrusion in a basement including dampness or staining on carpets, efflorescence on the basement walls, signs of mold or mildew, an unpleasant odor, rust stains on floors and carpet, rusty nails on baseboards, rust on electrical boxes, stained or darkened wood, staining around cracks in the wall or floor, even excessive insects. Your B-Dry® Systems of Louisville consultant will use his years of training and experience to help you accurately assess the basement.
If there are water problems in the basement, it is better to find out before you buy than afterwards. It is not always wise to rely on the seller's disclosures. The sellers may not know about a water problem in the basement. If the sellers do have knowledge of a basement leak and fail to disclose the problem, it could be expensive to take them to court, difficult to prove they had knowledge of it, and expensive to for you to have corrected.